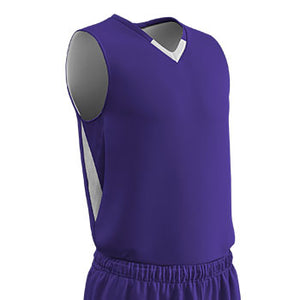 Game Jersey (Optional for Previous Players, Required for New Players)
Regular price $39.00 Sale
Game Jersey (Required for New players, Optional for previous players)
Purple & White Reversible Wee Eagle Game Jersey
Bellbrook in gold & white print on both front sides with player number on front & back.
New players will need to order a Game Jersey (select the size you want to order).
Previous players that need a replacement or want a new jersey, should select the size they want to order).
Sizers are available at tryouts so you can determine the appropriate size. Enter the size that is best for the player and that is what they will receive.
If you are ordering a replacement jersey and want the same number, enter that number only.
If you are a new player and ordering a new game jersey, please enter up to 3 Player Number Requests. Enter numbers in order of preference and enter commas between numbers.
Please Note: these are ONLY REQUESTS. Final team jersey numbers will be determined by your Basketball Directors.
 Sizes: Youth Small - Youth XL
          Adult Small - Adult Large